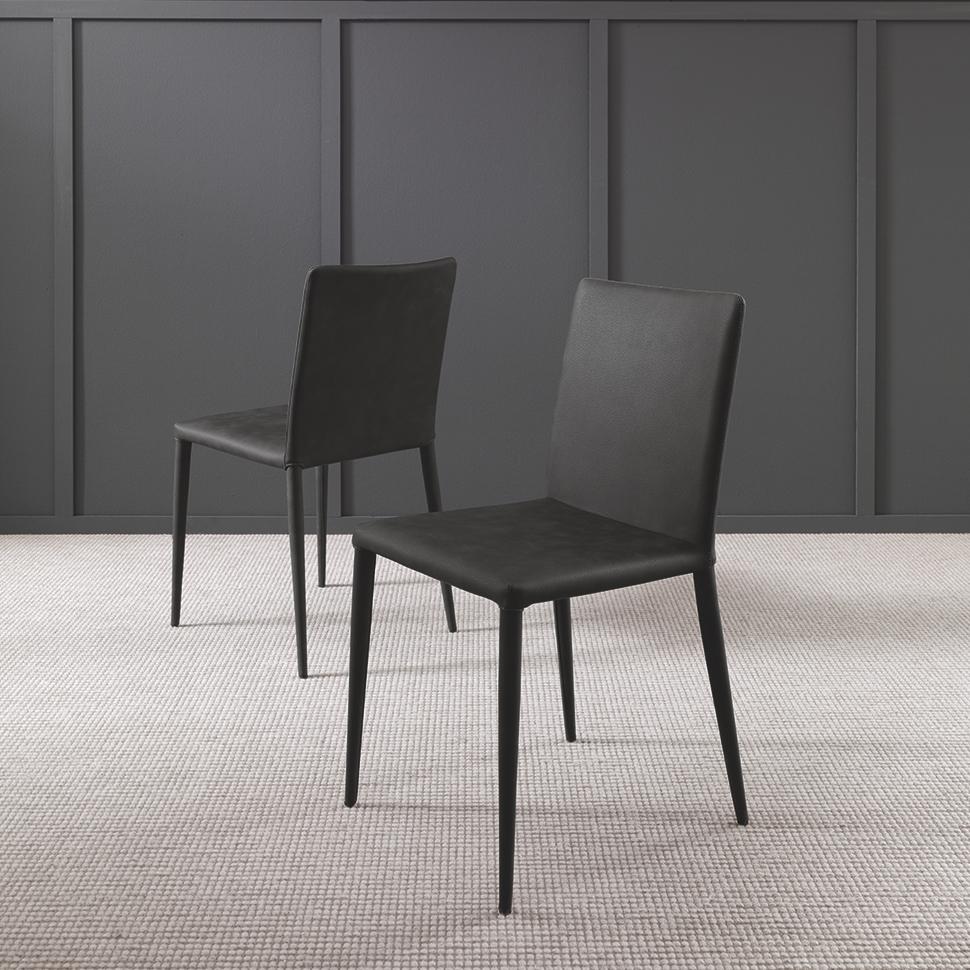 Grid - Modern Dining Chairs
Available in soft eco-leather nabuk or soft eco-leather (synthetic leather).

Simple and unpretentious , the Grid dining chair complements Spaceman's wide range of space saving dining tables. Its metal chair frame is covered in supple synthetic leather or synthetic nabuk leather.

As shown on screen:
NB07 Nabuk Grigio*
Synthetic nabuk leather
NB07 Grigio*
NB08 Bianco
NB17 Tortora*
Synthetic leather cover
EC01 Bianco
EC37 Sabbia
EC62 Grafite*
EC91 Nero*
*On dark colours, shadows and small molding flaws are more noticeable than on light colours and is not considered a manufacturing defect.
Price range
Grid is priced from $600 to $750 depending on the leather chosen. 25% off when ordered with a table (min 2 chairs)
NOT SURE ABOUT FIT?
GET A FREE SPACE PLANNING CONSULTATION!
Send us your floor plan via WhatsApp if you need expert help with space planning.
Visit our showroom at 259 Lavender Street or arrange for a video appointment.
Consultation is strictly by appointment.
CLICK TO BOOK APPOINTMENT