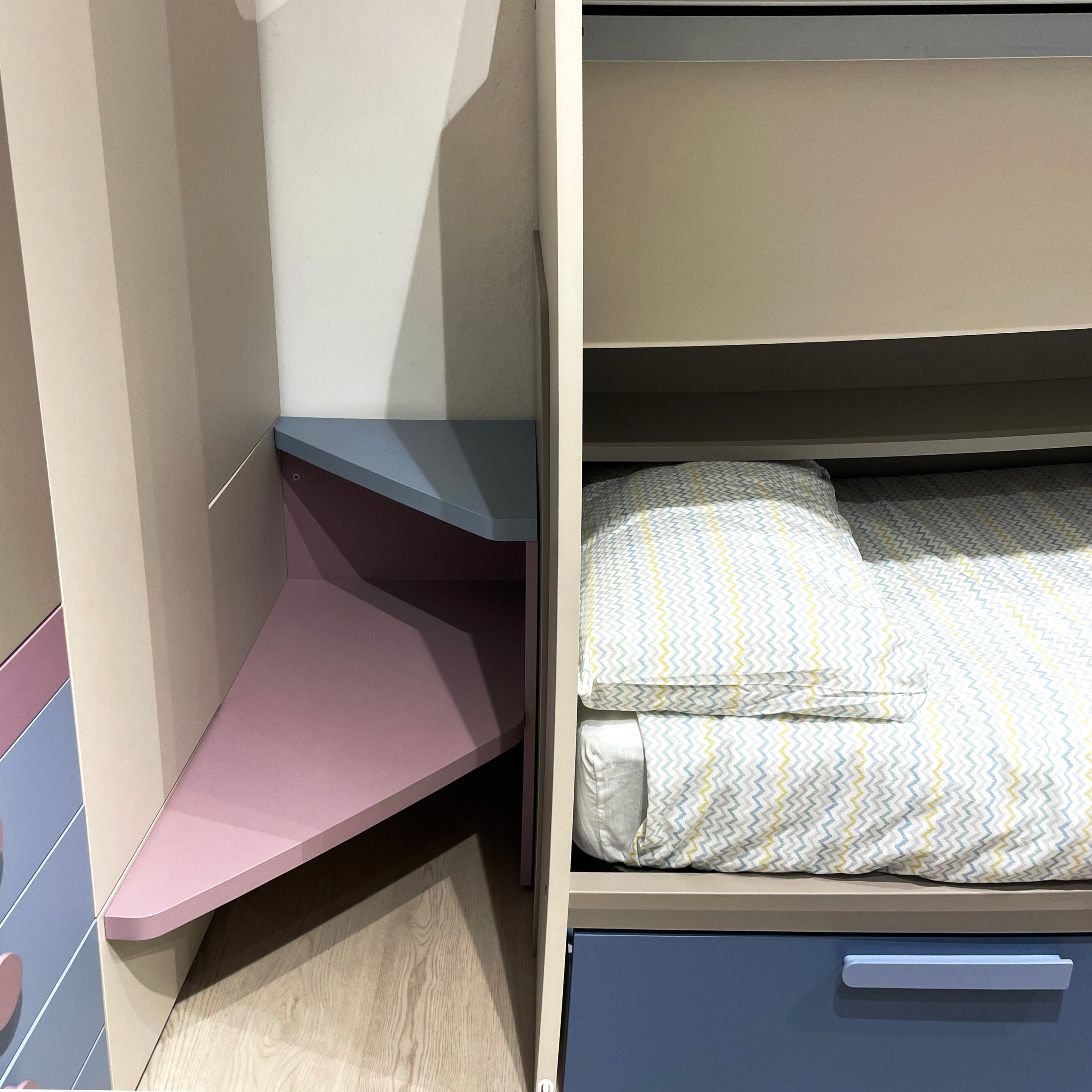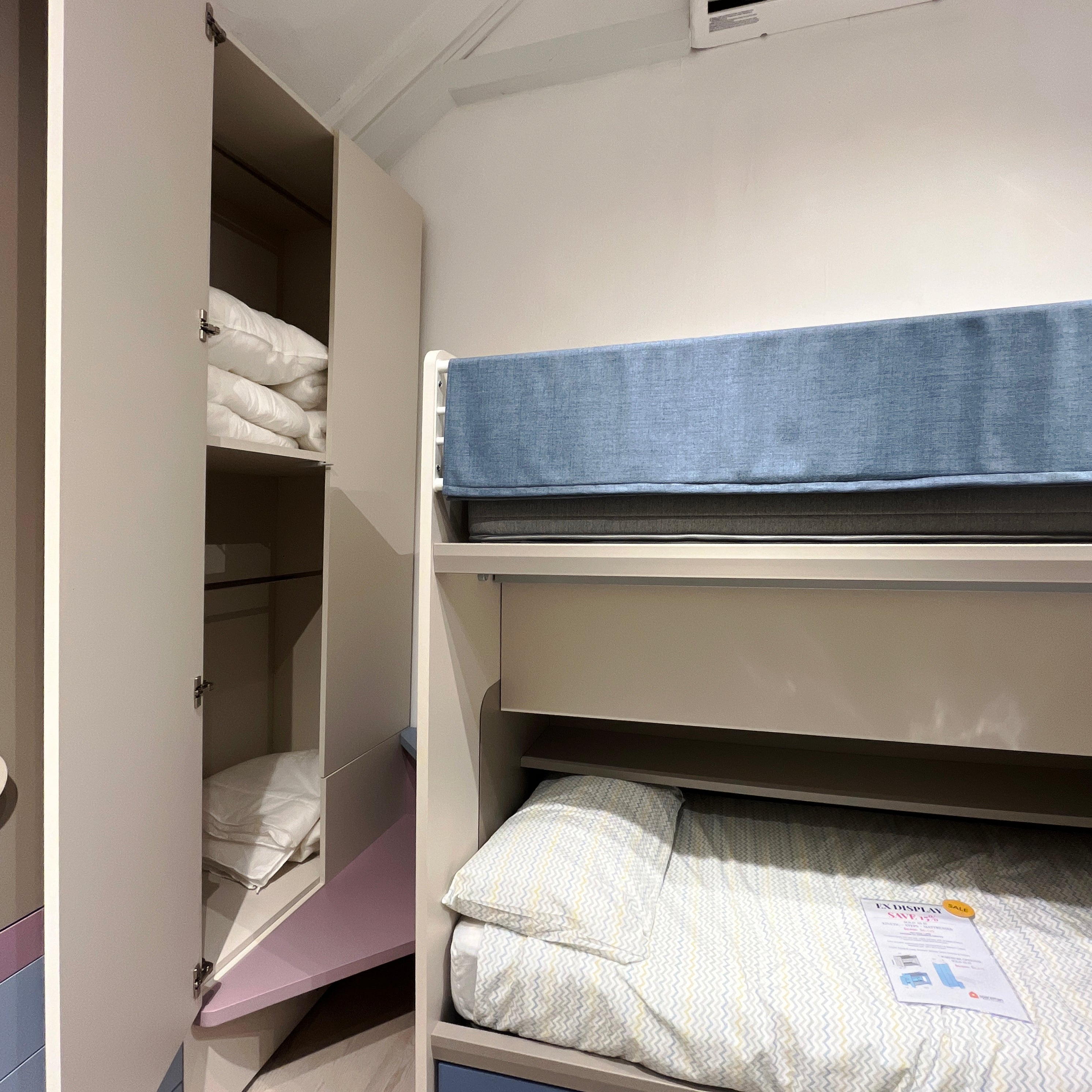 Ex-Display Kinetic- Kids/ Teen Bunk Beds (50% Off)
$6,525.00
Regular price
$7,616.00
off
EX-DISPLAY, AVAILABLE NOW
USUAL PRICE $7,676, SALE $3,838

EX DISPLAY SALE 50% OFF, SOLD AS-IS AVAILABLE IMMEDIATELY
USUAL PRICE $7,676, SALE $3,838


Warranty: 1 Year
Comes with: 
1) Kinetic Bunk Bed + Steps
2) Mattress (top) - Jupiter: Memory Foam (190cm x 80cm x H18cm)
3) Mattress (bottom) - Saturn: Latex ( 190cm x 80cm x H18cm)
Optional 
1) Wardrobe - Usual Price $1,300, Sale $650


Quick sale! We are renovating the showroom and steeply discounting this Kinetic kids bunk beds at 50% off! The Kinetic ex-display is a super compact kids bunk bed at just 202cm. With a simple pull, both the loft bed and bottom bed simultaneously glide forward for the kids to sleep. The loft bed can be easily accessed from the side and back steps. It also comes with 2 large drawers for more storage. 


A noteworthy design - the steps and the wardrobe door opening shares the same footprint, hence saving space in your home. Purchase the adjacent wardrobe (optional) to get a complete space saving bedroom set for your child. Book an appointment to 259 Lavender Street showroom to view. 

Value for money
Unlike locally made custom beds, Spaceman's kids beds and matching cabinetry can be dismantled and moved to any other address in the future so makes a great long term investment.

NOT SURE ABOUT FIT?
GET A FREE SPACE PLANNING CONSULTATION!
Send us your floor plan via WhatsApp if you need expert help with space planning.
Visit our showroom at 259 Lavender Street or arrange for a video appointment.
Consultation is strictly by appointment.
CLICK TO BOOK APPOINTMENT